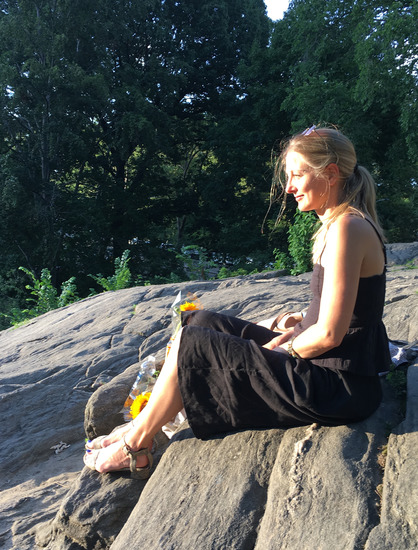 Photo by Diana Erdos, 2017
Mixed media, installation artist, Nicola Ginzel, lives in Williamsburg, Brooklyn, and works at the Old American Can Factory in the Gowanus. She is the recipient of a 2019-20 Fulbright US Scholar grant.
Residencies include SIM—The Icelandic Visual Arts Association and Reykjavik Art Museum Residency; The Skaftfell Cultural Center Residency in Seydisfjördur, Iceland; and BoxoPROJECTS in Joshua Tree, CA.
Selected reviews include Artcritical by Stephanie Buhmann, Art in America by Janet Kopolos, The Philadelphia Inquirer by Edith Newhall, Blouin Modern Painters, Time Out New York, New Art TV, The Chicago Tribune, and most recently by John Yau in Hyperallergic in 2018.
She had her first ten–year retrospective and traveling museum exhibition,"
Language, Symbol, Artifact,"
at the Tennessee Valley Museum of Art. Other selected exhibitions have been at Cathouse FUNeral in Brooklyn; Jenny Jaskey Gallery in Philadelphia; Corridor Gallery in Reykjavik, Iceland; Heskin Contemporary in NYC; and The Gallery@1GAP curated by Spence Projects in Brooklyn; SEASON, curated by Robert Yoder in Seattle, WA. In collaboration with Carter Ratcliff, FreedmanArt features her work in 'Hiding in Plain Sight Objects Common and Curious' in NYC through March 2019.